We had an incredible Round Dance at the school on February 18th that we shared with our school families and the community. We were very encouraged by the large turnout and the number of families, Native craft vendors, and community members who participated!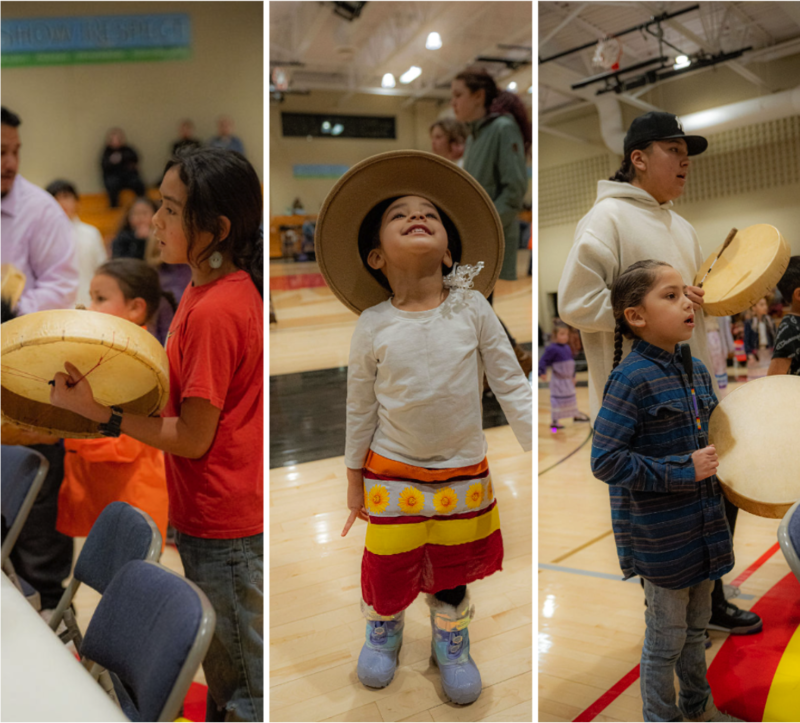 Prior to our Round Dance, we offered a special screening of our film documentary, "Light the Path," directed by Chris Eyre (Cheyenne and Arapaho), which tells the 50+ year history of ICS. We had a Q&A at the end of the film for community members and family members.
Following the film, we served a community feast made with love by Goodeagle Gourmet. This Indigenous, woman-owned business specializes in traditional foods and offers organic, gluten-free, and vegan options. Our feast included slow-cooked, shredded buffalo in homemade gravy, mashed potatoes, wild rice with squash and green onions, roasted fresh corn and carrots, and a delicious cranberry apple tea.
The entire night was free and open to the public. Wa'įniginąp šąną • Wāēwāēnen • Miigwech • Yawʌɂkó • Thank You to our students, families, alumni, staff, and community members who joined us for the film documentary, feast, and our Round Dance!
Special acknowledgments to our feast sponsors, GLITC Elder Programs and the Notah Begay Foundation! We are grateful to all those who helped serve meals and supported our special night! We also thank Goodeagle Gourmet for cooking a fabulous and nutritious feast!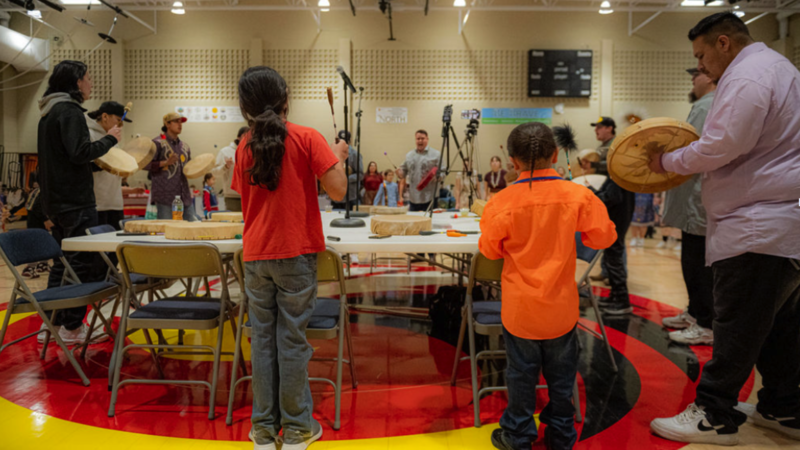 2ND ANNUAL ROUND DANCE HEAD STAFF WERE:
Emcee: John Teller, Jr.
Stick Man/Pipe Carrier: Joe Syrette
Invited Singers:
Marcus Denny - Northern Cree
Joseph Rainey Sr. - Chief Hill
Elias Hermanyhorses - Showtime Singers
Leslie Nicolas - Black Lodge Singers


ROUNDY SPECIALS WERE:
• Sidestep Male
• Sidestep Female
• Best Ribbon Shirt Adult/Youth
• Best Ribbon Skirt Adult/Youth
• Adult Hand Drum
• Teen Hand Drum
• Spot Dances